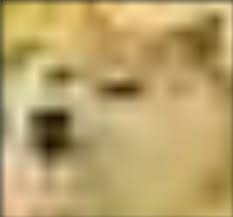 Content Count

339

Joined

Last visited
Community Reputation
4
Neutral
About salvador.c
Rank

Senior Captain
Recent Profile Visitors
The recent visitors block is disabled and is not being shown to other users.
Yeah Exactly. It's not much money actually... Hope the total budget to be bigger. For a emergency title in 2021. The amount of diverse content you have to create a top selling game of RTS based in what they have been producing. Its enough to make a game but will it get to the next level... I like the part where is says "full living world" and "preferred Multi-player". Looking to see something about modding. As well the vanilla game

https://www.bmvi.de//SharedDocs/DE/Artikel/DG/games-projekte/emergency-one.html

content "EMERGENCY ONE is a cooperative real-time strategy game in which the player completes a large number of missions and coordinates with the emergency services team in order to cope with accidents and disasters. Logic, time and micromanagement are required. The game environment and game design convey a lively, realistic world in which multiplayer is preferred (but not exclusively) . EMERGENCY ONE stands in the tradition of the more than 20 year old EMERGENCY series and develops it significantly in many aspects."

Please let me know what you think of this set for a emergency series. I think it's complete. Would you add something? - Municipal Police. Btt. Moto all road. Snowmobile Car. Van. 4x4. Tow truck. - National Police. Moto. Car. Car un detective. Station interceptor. Station interceptor un. Mpv. Mpv k9. Van. Van detention. Van w x-ray. Van Command w surveillance n drone. Jet ski. Rhib. Patrol boat. Heli p

True, Unreal is Top. In which way could this be a game changer? Better graphics? Bigger map/scenarios?

Long time no see Stan! If this isn't true I think I will make one game by myself

Hello everyone, How are you all doing? I heard there might be a new game in development... I think it's called "Emergency One". Good news!! The game is or is not being developed by Sixtoons Entertainment/ Promotion Software/ Phoenix Games. I haven't found much about it... But there is proves... NUMBER 1 The Federal Ministry of Transport and Digital Infrastructure (BMVI) has published details on phase 2 of computer games funding. While in Phase 1, which has now been completed, a total of 226 small projects were subsidized with almost 27 million euros, in P

Welcome! fell free to share your opinion.

As it says on your interest they are nothing... includes this topic for sure. Maybe your signature is an advice for yourself... so depressing. No one invited you to this. Still welcome!

The same here (Portugal). But not all the hydrants work as they should, some hydrants are old and can`t be opened or converted to a new hose line junction.

Love those trucks! Small amount of water for a industrial situation or a defensive attack... 1365L for me at least 3000L to be good. Need to be independent of the hydrants.

Whats Up? What is your favorite fire apparatus for urban areas and why? I like american engines like Pierce KME American LaFrance and Ferrara. Although the Most functional for me are Rosenbauer specially AT Type. Dutch Trucks look cool, but the standard truck carry's less water than the other country's trucks usually do.

oh bro! I was looking at the frontpage links ahahahah. that one workd for sure!